Missions

Greenbank Church of Christ supports several mission works both locally and overseas to share the Good News of Jesus Christ.

A yearly donation and other support is provided to Camp Manatawny , a Christian camp near Reading, PA. The camp is overseen by a board of directors operating under Delaware Valley Christian Camp, Inc. Dave Garrett serves as Executive Director for Camp Manatawny. The camp website is
www.manatawny.org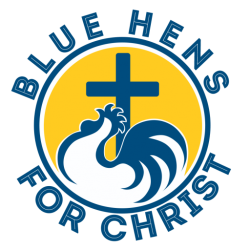 Support is provided to the Delaware Christian Campus Ministry Foundation, Inc. which oversees and fund-raises for the Blue Hens for Christ campus missions program at the University of Delaware. A campus missions program was initiated at Goldey Beacom College in 2018 called SWAP (Students With A Purpose) and an outreach effort began in Cali, Columbia. The three-pronged approach is Transform Lives – Plant – Develop Disciples. The website is
https://www.dccmf.org
or
www.bluehensforchrist.net
You can sign up for weekly email updates by subscribing at
www.prayforUD.com

For almost 60 years support has been provided to the Ghana Bible College located in Kumasi, Ghana. Since the inception of the college in 1962, the college staff have trained over 1,250
Emmanuel Antwi is President of the College. The college website is http://ghanabiblecollege.edu.gh/
Samuel Agbeta
Since 2014, support has been provided to Samuel Agbeta, a graduate of the Ghana Bible College and the minister for the Nkwanta Church of Christ. Samuel also runs a Christian school. Funds are being used by Samuel to construct new school buildings. One has been completed and a second, two-story building will start in 2019. There have been 15 new souls added to Christ in 2019 as a result of local teaching and evangelism campaigns.
Chad and Amy Westerholm
For the past 10 years, support has been provided to Chad and Amy Westerholm and their three children as they serve the Lord in the country of Mozambique. During their 15 years serving the
Makua-Metto, the number of congregations has expanded dramatically and a Bible School has
been established. The Bible is being translated into the local language. The website is